Hyundai Palisade: Emission Control System / Troubleshooting
Symptom

Suspected area

Engine does not start or struggles to start

Vapor hose damaged or disconnected

Engine struggles to start

Malfunctioning Purge Control Solenoid Valve

Rough idle or engine stalls

Vapor hose damaged or disconnected

Malfunctioning PCV valve

Rough idle

Malfunctioning Evaporative Emission Control System

Excessive oil consumption

Positive crankcase ventilation line clogged

Description Emissions Control System consists of three major systems. • The Crankcase Emission Control System prevents blow-by gas from releasing into the atmosphere...
Other information:
Troubleshooting Problem Symptoms Table Before replacing or repairing air conditioning components, first determine if the malfunction is due to the refrigerant charge, air flow or compressor. Use the table below to help you find the cause of the problem...
Description and operation Description The AWD ECM controls the Pump Motor Pump (Actuator) to generating an oil pressure. The pressure engages a multiple disk clutch to transfer torque to the rear wheels. The torque to the rear wheels varies according to the pressure on the clutch...
Categories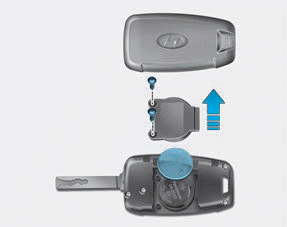 If the remote key is not working properly, try replacing the battery with a new one.
Battery Type: CR2032
To replace the battery: