Hyundai Palisade: Owners and Service manuals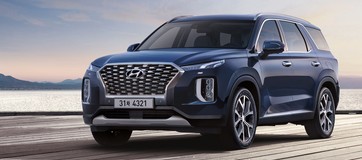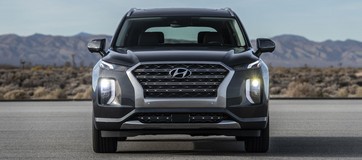 Welcome to hpalisadelx.com, your source of Hyundai Palisade manuals, service and repair information. The first generation Palisade rides on an all-new SUV chassis with exceptional second- and third-row roominess coupled with generous cargo area and reconfiguration flexibility. The 2020-2023 Hyundai Palisade clearly evokes design imagery worthy of Hyundai's flagship SUV, with new levels of all-road, all-weather capability, technology, safety, roominess and efficiency, all packaged in cutting-edge design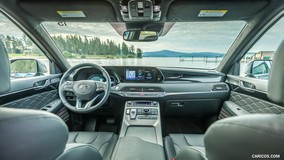 Hyundai Palisade's exterior and interior design clearly reflect its unique flagship identity with a premium, distinctive and bold road presence. Hyundai Palisade's styling conveys dignity with style in an understated theme that demonstrates clear differentiation worthy of a flagship SUV. From the front, a dominant, bold and wide cascading grille clearly represents a premium SUV.
Owners manual for first generation Hyundai Palisade, a truly special vehicle that brings a formidable mix of value, interior quality and technology — all of which propelled it to a win in our latest three-row SUV Challenge. The Hyundai Palisade is a midsize three-row SUV that serves as the brand's biggest and most expensive SUV. Compared to the model it replaced, the Santa Fe XL, the Palisade is roomier, more comfortable and more refined. Typical Hyundai strengths also abound, as the Palisade is packed with features and backed by a comprehensive warranty.

ServiceManual for first generation Hyundai Palisade, a mid-size crossover SUV manufactured by Hyundai Motor Company since late 2018. Powering all Palisade models in the United States and Canada is a 3.8-liter Atkinson cycle V6 engine with Idle Stop & Go (ISG). The Palisade is available in base SE, mid level SEL with optional Convenience Package or Convenience and Premium Package, luxury Limited, and top-of-the-line Calligraphy trim levels.

Categories