Hyundai Palisade: Forward Collision-Avoidance Assist (FCA) system / Limitations of the System
The Forward Collision Avoidance Assist (FCA) system is designed to monitor the vehicle ahead or a pedestrian on the roadway through radar signals and camera recognition to warn the driver that a collision is imminent, and if necessary, apply emergency braking.
In certain situations, the radar sensor or the camera may not be able to detect the vehicle, pedestrian ahead. In these cases, the FCA system may not operate normally. The driver must pay careful attention in the following situations where the FCA operation may be limited.
Categories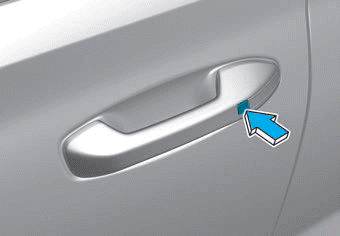 To lock your vehicle using the door handle button or the Smart Key:
1.Make sure all doors, the hood and the liftgate are closed.
2.Make sure you have the smart key in your possession.