Hyundai Palisade: Body Electrical System / Indicators And Gauges
Description and operation Description The ICM relay is united with (rear wiper relay, seat heater relay(front/rear), head lamp washer relay and rear A/C relay) which installed inside the lower crash pad...
Other information:
Troubleshooting Symptom Probable cause Remedy Play in steering Loose yoke plug Retighten Loose steering gear mounting bolts Retighten Loose or worn tie rod end Retighten or replace as necessary Steering wheel operation is not smooth (Insufficient power assist) V-belt slippage Readjust Damaged V-belt Replace Low fluid level Replenish Air in the fluid Bleed air Twisted or damaged hoses Correct the routing or replace Insufficient oil pump pressure Repair or replace the oil pump Sticky flow control valve Replace Excessive internal oil pump leakage Replace the damaged parts Excessive oil leaks from rack and pinion in gear box Replace the damaged parts Distorted or damaged gear box or valve body seals Replace Steering wheel does not return properly Excessive turning resistance of tie rod end Replace Yoke plug excessively tight Adjust Tie rod and/or ball joint cannot turn smoothly Replace Loose mounting of gear box mounting bracket Worn steering shaft joint and/or Retighten Worn steering shaft joint and / or body grommet Correct or replace Distorted rack Replace Damaged pinion bearing Replace Twisted or damaged hoses Reposition or replace Damaged oil pressure control valve Replace Damaged oil pump input shaft bearing Replace Noise Hissing Noise in Steering Gear There is some noise with all power steering systems...
Specifications Item Specifications Engine type Gasoline 3.8GDI Automatic transaxle type A8LF1 Clutch type Torque converter Drive system 2WD/4WD Gear ratio 1st 4...
Categories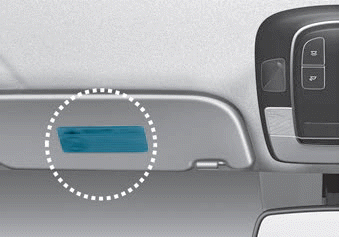 Air bag warning labels, required by the U.S. National Highway Traffic Safety Administration (NHTSA), are attached to alert the driver and passengers of potential risks of the air bag system. Be sure to read all of the information about the air bags that are installed on your vehicle in this Owners Manual.