Hyundai Palisade: Windshield defrosting and defogging / Manual Climate Control System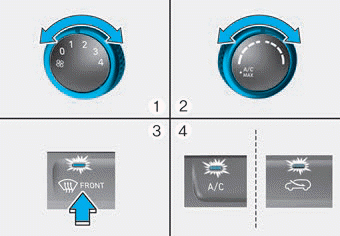 To defog inside windshield
1. Select any fan speed except "0" position.
2. Select the desired temperature.
3. Select the

or

position.
4. Fresh mode will be selected automatically. Additionally, the air conditioning will automatically operate if the mode is selected to the

position.
Check to make sure the A/C is ON. If the A/C ON LED is not illuminated, press the A/C button once to turn the air conditioner ON.
Check to make sure the air intake control is in Fresh mode. If the air intake control LED is illuminated, press the button once to enable Fresh mode (LED OFF).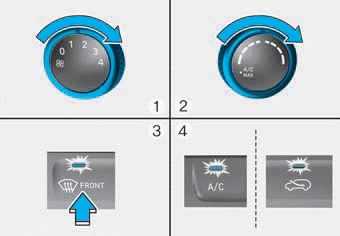 To defrost outside windshield
1. Set the fan speed to the highest setting (knob rotated all the way to the right).
2. Set the temperature control to the highest temperature setting.
3. Select the position.
4. Fresh mode (Recirculation OFF) and A/C ON will automatically be selected.
Categories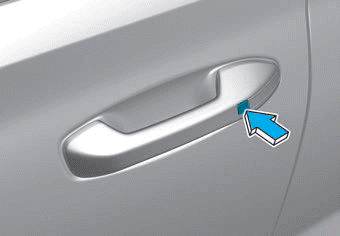 To lock your vehicle using the door handle button or the Smart Key:
1.Make sure all doors, the hood and the liftgate are closed.
2.Make sure you have the smart key in your possession.