Hyundai Palisade: Convenient Features of Your Vehicle / Driver position memory system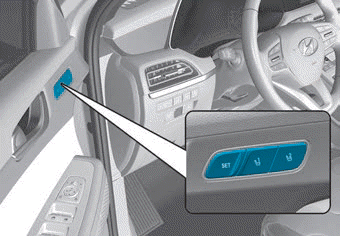 The Driver Position Memory System is provided to store and recall the following memory settings with a simple button operation.
- Driver's seat position (Power seat)
- Side view mirror position
- Instrument panel illumination intensity
- Head Up Display (HUD) position and brightness (if equipped)
WARNING
Never attempt to operate the driver position memory system while the vehicle is moving.
This could result in loss of control, and an accident causing death, serious injury, or property damage.
Information
If the battery is disconnected, the memory settings will be erased.
If the Driver Position Memory System does not operate normally, have the system checked by an authorized HYUNDAI dealer.
CAUTION
To prevent the battery from being discharged, use the driver position memory system while engine is running and the vehicle is in the park position.
Categories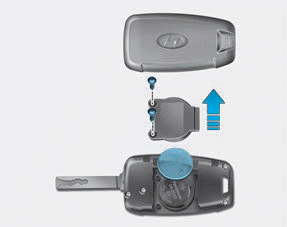 If the remote key is not working properly, try replacing the battery with a new one.
Battery Type: CR2032
To replace the battery: