Hyundai Palisade: Maintenance / Engine oil
Checking the Engine Oil Level
1. Follow all of the oil manufacturer's precautions.
2. Be sure the vehicle is on the level ground in P (Park) with the parking brake set. If possible, block the wheels.
3. Turn the engine on and allow the engine to reach normal operating temperature.
4. Turn the engine off and wait about five minutes for the oil to return to the oil pan.
5. Pull the dipstick out, wipe it clean, and re-insert it fully.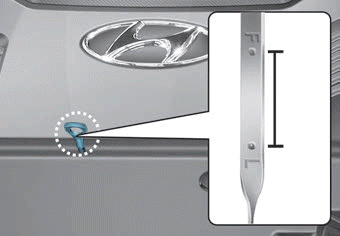 6. Pull the dipstick out again and check the level. The level should be between F and L.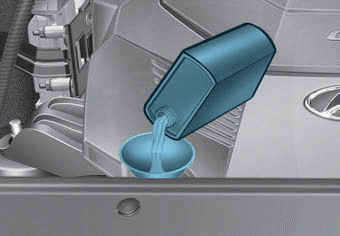 7. If it is near or at L, add enough oil to bring the level to F.
NOTICE
To prevent damage to your engine:
Do not overfill with engine oil. Add oil in small quantities and recheck level to ensure engine is not overfilled.
Do not spill engine oil when adding or changing engine oil. Use a funnel to help prevent oil from being spilled on engine components. Wipe off spilled oil immediately.
Categories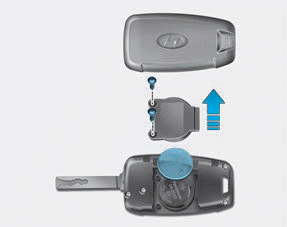 If the remote key is not working properly, try replacing the battery with a new one.
Battery Type: CR2032
To replace the battery: