Hyundai Palisade: Scheduled maintenance services / Normal Maintenance Schedule (3.8 GDI)

I : Inspect and if necessary, adjust, correct, clean or replace.
R : Replace or change.
*1 : The drive belt should be replaced when cracks occur or tension is reduced.
*2 : If TOP TIER Detergent Gasoline is not available, one bottle of additive is recommended. Additives are available from your
authorized HYUNDAI dealer along with information on how to use them. Do not mix other additives. *3 : Inspect for excessive valve noise and/or engine vibration and adjust if necessary. Have an authorized authorized HYUNDAI dealer perform the operation.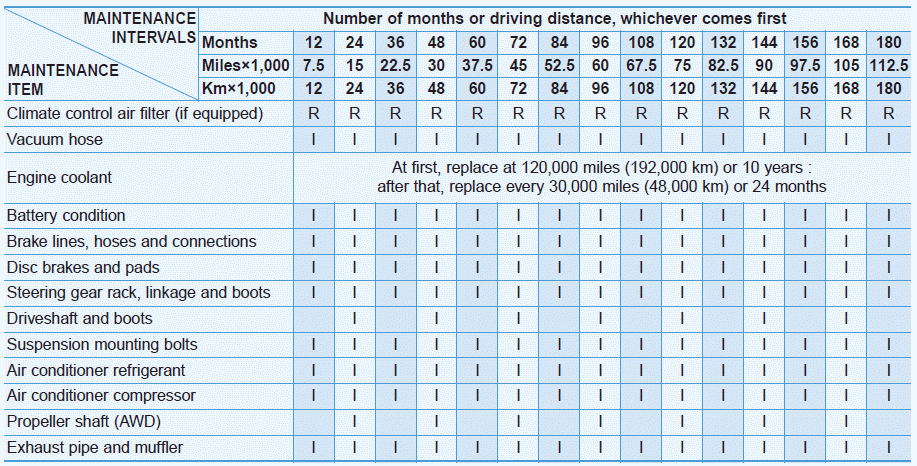 Categories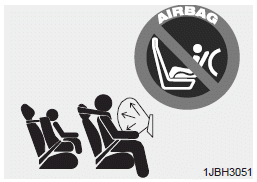 Even though your vehicle is equipped with the OCS, never install a child restraint in the front passenger's seat. An inflating air bag can forcefully strike a child or child restraint resulting in serious or fatal injury.