Hyundai Palisade: Keyless Entry And Burglar Alarm / Components and components location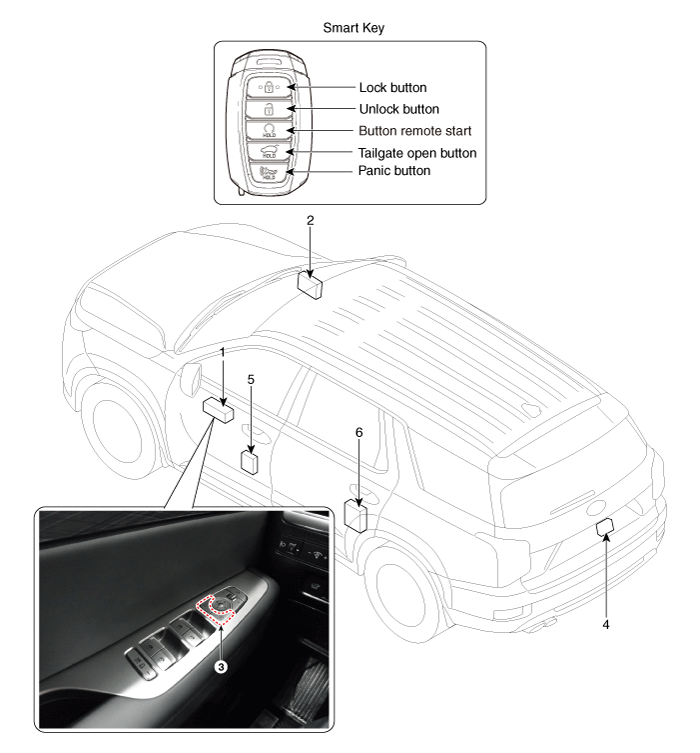 1. Hood switch
2. Horn
3. Intergrated Body Control Unit (IBU)

4. Front door lock actuator & switch
5. Rear door lock actuator & switch
6. Tailgate open switch

Specification Item Specification Power source 3V Operating temperature -20°C to +60°C (-4°F to- +140°F) RF Modulation FSK LF Modulation ASK RF frequency 433...
Description Burglar Alarm State [B/A State] B/A State Description DISARM 1) In "DISARM" state, no vehicle start inhibition...
Categories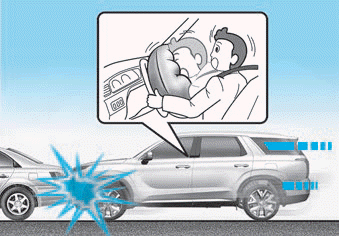 Front air bags
Front air bags and the driver's knee air bag are designed to inflate in a frontal collision depending on the the severity of impact of the front collision.