Hyundai Palisade: Suspension System / Specifications
Front Suspension
Item

Specification

Suspension type

MacPherson Strut

Shock absorber

Type

Gas

Rear Suspension
Item

Specification

Suspension type

Multi link

Shock absorber

Type

Gas

Wheel & Tire
Item

Specification

Front

Rear

Aluminum

18 inch

7.5 J x 18

20 inch

7.5J x 20

Tire

18 inch

245 / 60 R18

20 inch

245 / 50 R20

Spare tire

T155/90 R18

Tire pressure

245 / 60 R18

240 (35)

240 (35)

245 / 50 R20

240 (35)

240 (35)

T155/90 R18

420 (60)

420 (60)

Wheel Alignment
Item

Specification

Front

Rear

Toe-in

Individual

0.05° ± 0.1°

0.1° ± 0.1°

Total

0.1° ± 0.2°

0.2° ± 0.2°

Camber angle

-0.5° ± 0.5°

-1.0° ± 0.5°

Caster angle

4.26° ± 0.5°

-

King-pin angle

13.33° ± 0.5°

-

Ride height

450.5 ± 10 mm
(17.7362 ± 0.3937 in.)

470 ± 10 mm
(18.5039 ± 0.3937 in.)

Tightening Torque
Front Suspension
Item

Tightening torque (kgf.m)

N.m

kgf.m

lb-ft

Tire wheel Hub nuts

107.9 - 127.5

11.0 - 13.0

79.6 - 94.0

Strut assembly to knuckle

156.9 - 176.5

16.0 - 18.0

115.7 - 130.2

Strut assembly lock nut

44.1 - 58.8

4.5 - 6.0

32.5 - 43.4

Lower arm to sub frame (Front)

117.7 - 137.3

12.0 - 14.0

86.8 - 101.3

Lower arm to sub frame (Rear)

156.9 - 176.5

16.0 - 18.0

115.7 - 130.2

Lower arm to knuckle

98.1 - 117.7

10.0 -12.0

72.3 - 86.8

Stabilizer link to strut assembly

98.1 - 117.7

10.0 -12.0

72.3 - 86.8

Stabilizer bar to stabilizer link

98.1 - 117.7

10.0 - 12.0

72.3 - 86.8

Stabilizer bar to sub frame

49.0 - 63.7

5.0 - 6.5

36.2 - 47.0

Roll rod bolt & nut

107.9 - 127.5

11.0 - 13.0

79.6 - 94.0

Tie rod end nut

23.5 - 33.3

2.4 - 3.4

17.4 - 24.6

Universal joint to pinion of steering gear

32.4 - 37.3

3.3 - 3.8

23.9 - 27.5

Steering gear box to sub frame

88.3 - 107.9

9.0 - 11.0

65.1 - 79.6

Sub frame mounting bolts (Front)

156.9 - 176.5

16.0 - 18.0

115.7 - 130.2

Sub frame mounting bolts (Rear)

44.1 - 58.8

4.5 - 6.0

32.5 - 43.4

Sub frame mounting bolts

(A) 44.1 - 58.8

4.5 - 6.0

32.5 - 43.4

(B) 156.9 - 176.5

16.0 - 18.0

115.7 - 130.2

Upper roll rod bracket bolt

(A) 107.9 - 127.5

11.0 - 13.0

79.6 - 94.0

(B) 49.0 - 63.7

5.0 - 6.5

36.2 - 47.0

Rear Suspension
Item

Tightening torque (kgf.m)

N.m

Kgf.m

lb-ft

Tire wheel Hub nuts

107.9 - 127.5

11.0 - 13.0

79.6 - 94.0

Trailing arm to body

98.1 - 117.7

10.0 -12.0

72.3 - 86.8

Trailing arm to knuckle

44.1 - 53.9

4.5 - 5.5

32.5 - 39.8

Assist arm to sub frame

137.3 - 156.9

14.0 -16.0

101.3 - 115.7

Assist arm to knuckle

2WD

44.1 - 53.9

4.5 - 5.5

32.5 - 39.8

4WD

137.3 - 156.9

14.0 -16.0

101.3 - 115.7

Lower arm to knuckle

137.3 - 156.9

14.0 -16.0

101.3 - 115.7

Upper arm to sub frame

98.1 - 117.7

10.0 -12.0

72.3 - 86.8

Upper arm to knuckle

2WD

137.3 - 156.9

14.0 -16.0

101.3 - 115.7

4WD

98.1 - 117.7

10.0 -12.0

72.3 - 86.8

Shock absorber cover to frame

2WD

88.3 - 107.9

9.0 - 11.0

65.1 - 79.6

Shock absorber to frame

 

137.3 - 156.9

14.0 -16.0

101.3 - 115.7

Shock absorber to knuckle

137.3 - 156.9

14.0 -16.0

101.3 - 115.7

Stabilizer bar to stabilizer link

98.1 - 117.7

10.0 -12.0

72.3 - 86.8

Stabilizer bar to sub frame

44.1 - 53.9

4.5 - 5.5

32.5 - 39.8

Sub frame mounting bolt & nut

176.5 - 215.7

18.0 - 22.0

130.2 - 159.1

Other information:
Engine Overheat Troubleshooting Inspection Remedy Visual inspection Inspect for shortage of coolant in reservoir tank . Reinspect after replenishing coolant. Inspect for coolant pollution after removing radiator cap...
Towing If the vehicle needs to be towed, call a professional towing service. Never tow vehicle with just a rope or chain. It is very dangerous. [Front] [Rear] Emergency Towing There are three popular methods of towing a vehicle : – The operator loads the vehicle on the back of truck...
Categories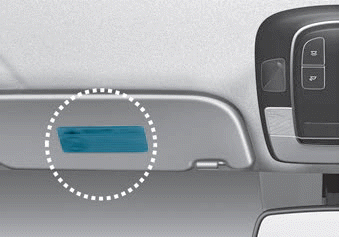 Air bag warning labels, required by the U.S. National Highway Traffic Safety Administration (NHTSA), are attached to alert the driver and passengers of potential risks of the air bag system. Be sure to read all of the information about the air bags that are installed on your vehicle in this Owners Manual.